The Clackamas County Business Alliance (CCBA), North Clackamas Chamber of Commerce (NCCC) and the Oregon City Business Alliance (OCBA) invite you to join us for a debate among the candidates running for Position 1 (Chair), Position 3, and Position 4 in the Clackamas County Commission.
THANK YOU TO OUR SPONSORs:  JORDAN RAMIS & Home Builders Association of Metropolitan Portland
Please see below for brief bios on the candidates taken from their websites.
Position No. 1 (Chair) Jim Bernard v. Tootie Smith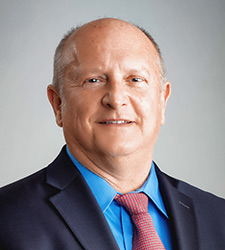 Jim Bernard was elected Clackamas County Commission Chair in November 2016. He has served on the county commission since 2009. He previously served as Mayor of Milwaukie for eight years.
In 2001 Jim was elected Mayor of Milwaukie, a position he held until his election as a County Commissioner. His father Joe also served as Mayor of Milwaukie in the early 1960s. Jim credits his success as a public servant to his understanding that any successful undertaking requires outstanding customer service and innovative partnerships. 
In May of 2017, after 92 years in business, Bernard sold a 3rd generation family-owned auto repair business in Milwaukie.
Jim's academic background includes a B.A. in Business Administration and Arts & Letters from Portland State University and a graduate certificate from the University of Oregon's Pacific Program in Leadership Development.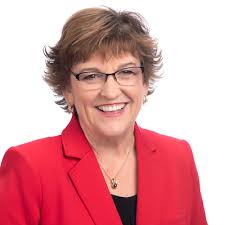 Former Clackamas County Commissioner Tootie Smith has filed for board chair, seeking another return to the body she unsuccessfully campaigned for in 2016, when she lost to Humberston in the position 4 race.
Smith is also a former member of the Oregon Legislature, having served two terms as a Republican member of the Oregon House of Representatives from 2000 to 2004. She was elected to the Clackamas County commission in 2012, but left two years later to unsuccessfully challenge U.S. Rep. Kurt Schrader.
Position No. 3: Martha Schrader v. Evan Geier v. Bill Osburn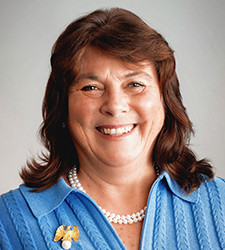 Martha Schrader has served continuously as a Clackamas County Commissioner since January 2013. She previously served as a commissioner from 2003 to 2009 (and as Chair from 2005 to 2007). Martha represented Oregon's 20th District as state senator from 2009 to 2011.
Before entering office, Martha was an entomologist, a schoolteacher and a librarian. From 1982 until 2012, she owned and operated Three Rivers Farm in Canby, growing and selling local organic produce. She is the proud mother of five children and two grandchildren.
In her free time, Martha enjoys kayaking on the Clackamas River and around Willamette Falls. Martha holds a bachelor's degree from the College of Agriculture and Life Sciences at Cornell University, a master's degree in entomology from the University of Illinois, and a master's degree in education from Portland State University. She is also a fellow with the American Leadership Forum.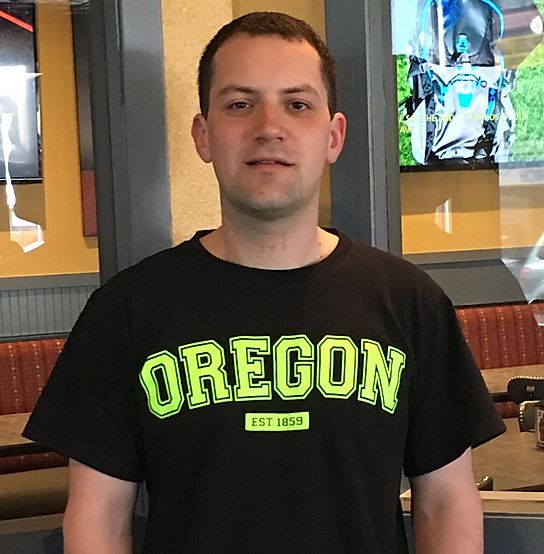 Evan Geier has made some key and conscious decisions through out his life including taking the suggested path to success, (college) putting competitive sports aside in a world where colleges don't even give star athletes free college and/or events for life, and being a exercise, business, and political entrepreneur.
He choose to work close to home where he would walk/bike ride to work in a phase that lasted about seven-ten years and stay within the local community including Clackamas County.
Evan Geier places business, finance, and economics before politics and wants seat #3 to be a path to a white house executive position where green ideas like solar and LED lights can be implemented at a large scale and lower cost.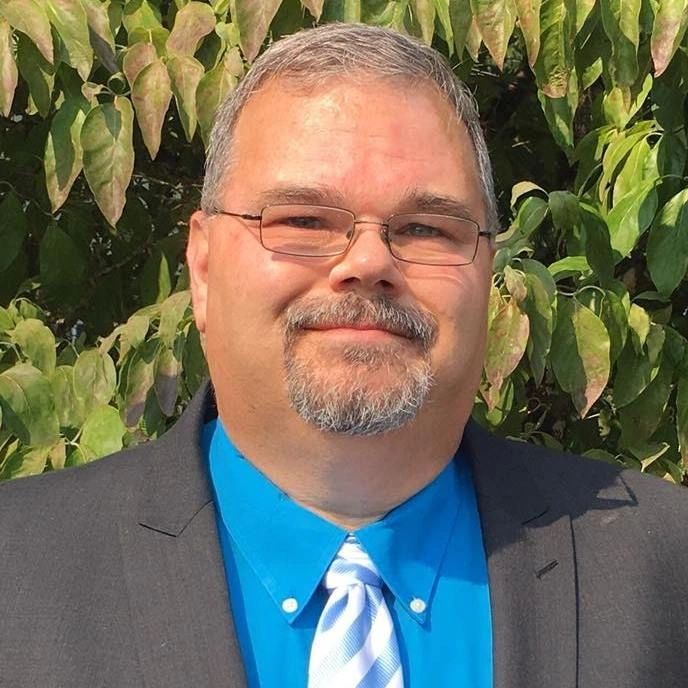 Bill Osburn was born and raised in Oregon City (OC). Bill is also a graduate of Clackamas Community College. After spending his first 27 years in OC he moved to Oak Grove raising six children. 
Bill worked in the fleet maintenance and automotive electrical industry. He later became a commercial fisherman buying and operating a salmon troller. He later opened a seafood business and sold fresh local seafood at many of the Farmers Markets. 
Recently Bill has focused on volunteer and political work. He has been a tenacious community advocate and worked hard to ensure our rights are not violated and as a voice against fee and tax increases that burden those just barely surviving in these financially treacherous times. 
Position No. 4: Ken Humberston v. Breeauna Sagdal v. Mark Shull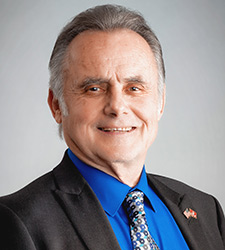 Ken Humberston was elected Clackamas County Commissioner in November 2016. He has worked in law enforcement and as a schoolteacher and firefighter. Ken served in the United States Marine Corps and has held public office as mayor, school board member, fire board member, and on several economic development agencies.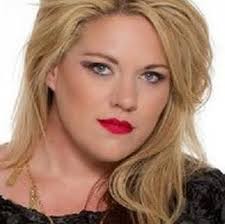 Breeauna Sagdal has never held elective office before but cites experience in the state capital as an advocate for family rights, medical freedom and freedom of choice.
She has worked to bring light to foster care abuses, due process violations and child trafficking. She is also a business owner and longtime horse trainer, and her platform includes the promise to fight for "private land ownership, water rights, grazing rights and small business in Clackamas County."
Mark Shull
TAXES and FEES- 
It is getting more and more difficult for people to afford living in Clackamas County. We are living in one of the highest taxed states/counties in the country. Government has had little regard for the impact on our ability to pay these high taxes. Government is getting larger and hungrier for your tax dollars, while at the end of the month finances of our families and businesses grow tighter and tighter. This cannot go on. Your time, your labor and your money belong to you. It is not for the government to take at will.
                        What do we do? Say no to new taxes! Instead we must demand government become less burdensome and less invasive. If tax issues arise, ensure that our citizens are informed and have the right to vote on taxes and fees. Reexamine our county budget to determine where costs can be cut. Every tax dollar must be accounted for and wisely used, and the people must be kept informed. Efficiency in government will prevent waste and keep dollars where they belong; in the pockets of the people and businesses.
HOUSING- 
In the greater Portland area we are shortage of 35,000+ housing units. This shortage is causing scarcity and driving up prices of homes and rental units. Our young people report that they will never be able to afford a home to start a family in. The cost of housing and the shortage of units are also partly responsible for driving our lower economic level citizens out of housing and into homelessness. The housing shortage is a major cause of transitional homelessness.
            There are a few major detractors for getting new projects built. One is the restrictive Oregon land use laws. Another is the restrictive policies of METRO, causing the county to be unable to rezone for needed housing.
                        What do we do? We must lobby the Oregon legislature to ease the current land use laws so we can build where we need to, and we must push back on METRO. I do not advocate urban sprawl. We need to build smart new master planned communities that respect our farmland, forest land and the need for open space. The residential projects of the future will be of a unit density and unit size that our people can afford, with a quality of design that our people will be proud to own. We must build now.
TRANSPORTATION and HIGHWAYS- 
For 50 years we have heard about planning for new major highways. None have been built. Where did the money go? Throughout the county there is growing traffic congestion. In 1970 Clackamas county's population was 166,000. Today it is 416,000. It shows in our congested and outdated highway system.
Let me ask you, have you ever seen a master plan for the Sunrise corridor, to include how it will connect to HWY 26, and the areas along it to be rezoned for residential and commercial activities? I have yet to find any citizen who has seen such a plan. The same question goes for other major highways in the county such as HWY 99 south out of Oregon City to Canby and beyond. No master plan means NO PLAN AT ALL.
What to do? The same two hindrances that are causing our housing shortage are negatively affecting our ability to plan and build highways. Those hindrances being Oregon land use laws and METRO. We must have leaders who can push back and get our county the freedom to act. We must also partner with the state of Oregon and the Federal government for funding for our state and federal highways improvements.
 TRANSPARANCY in GOVERNMENT-
Our elected officials are operating behind closed doors all too often. Some of our current county commissioners think they can pass new fees without your approval/involvement. This is a recipe for disaster. It is the rare person who can become elected and not have power go to his or her head. The will of the people must always be the final word. It will be when I serve a county commissioner. I will work to ensure maximum citizen involvement while fostering an informed public.
What to do? As your county commissioner I will be conducting town halls in communities throughout the county to get your opinions on issues. You will decide on the future of your county while being included in every discussion and every issue.